Sacred Sexuality & New Beginnings Elixir Bundle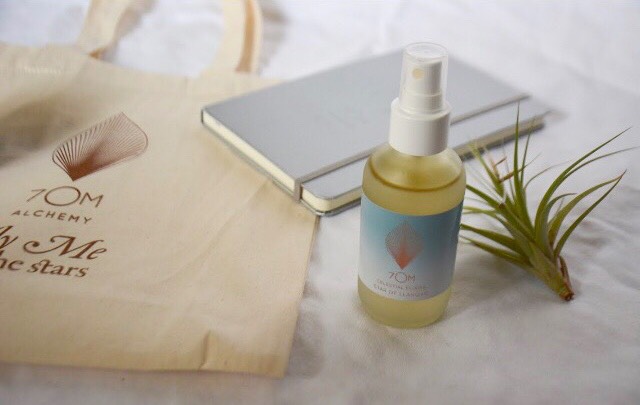 Sacred Sexuality & New Beginnings Elixir Bundle
Infuse deliciousness and delight and ignite your Creative life force with your own vibrational elixir, 6o minute digital Guided Shamanic Journey, "Fly Me To The Stars" 7OM Alchemy Canvas Tote, and limited edition Silver Journal.
Sacred Sexuality & New Beginnings Elixir Bundle Includes:
4oz 7OM Elixir for New Beginnings
7OM Alchemy silver journal
"Fly Me To The Stars" 7OM Alchemy canvas tote
6o minute Guided Shamanic Journey for Sacred Sexuality Activation led by Nicola; includes guided writing prompts
7OM Elixir for New Beginnings:
Our 7OM elixirs are small batch, vibrational elixir sprays that are handmade and blessed by Nicola Behrman to anoint yourself. Spray externally to bless your being, your body & your space, and watch as the magic and the serendipities unfold. Based in organic Aloe Vera, infused with Sacred Ormus, and shamanically blessed with the energy of Tarpuq Q'oto, the Pleiadian Star that holds the flame of the Divine Spark of Ignition, New Beginnings and Sacred Sensuality.
Crystal Essences: Chrysocolla, Rainbow Moonstone, Blue Lace Agate
Essential Oils: Joy, Geranium, Orange Blossom
4oz. Glass Spray Bottle.
7OM Guided Journey for Prosperity:
This powerful 60 Minute Guided Journey for Sacred Sexuality is best experienced lying down with your eyes closed. Energetically, it clears out any old connections / chords / energies relating to past sexual experiences and creates a beautiful space for New Energy and connections to flow in. It also infuses your Second Chakra with Creative Life-force and blesses not only your sexual Self but your creative Self. Sexual life-force is simply Life-Force and when we bring it in balance, we bless and awaken our creative endeavors with much magic. This Journey is in video format. When you are ready to experience it, please find a comfortable place in your home or outside to lie down under a blanket, close your eyes, turn off all your pings, and receive receive receive. This ticket also includes a post journey journaling document. Guided journey will be sent separately.
Tangible items will be shipped on December 18th.